Recently I came across this compact 8Bit arcade with a PSP like design. It caught my attention for 2 main reasons, DIY and Nostalgia. 8BitCADE XL is a educational mini arcade kit compatible with Arduino.
I love building and I love gaming, this kit combines both including one of my other hobbies that is coding. So lets see this new gadget in the market.
What really is 8BitCADE XL?
8BitCADE XL is an educational DIY gaming console created by Jack Daly. It's focused on Electronics and Programming education for beginners to tinker around and have fun.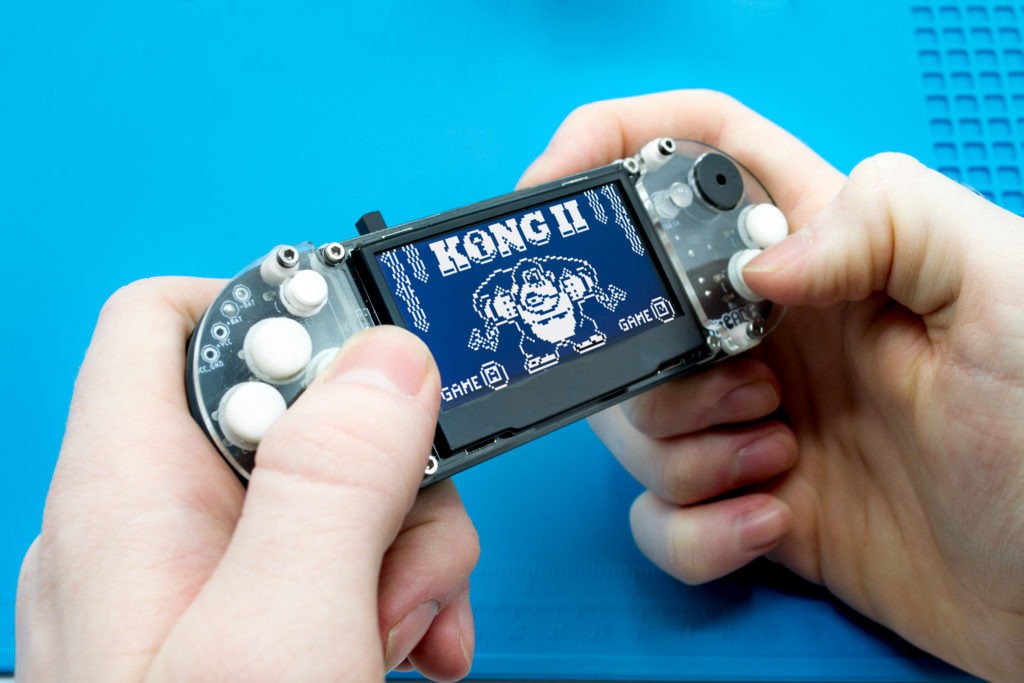 8BitCADE XL can be used in different ways:
For makers it is a fun kit to assemble and see it come to life.
Gamer who love them retro games, it have over 200 retro games.
Programmers can utilize the 6 buttons, RGB LED and memory to create different and unique animations and games.
And the best part is the design is opensource so anyone can re-imagine and modify 8BitCADE as per their ideas!
Specifications:
This tiny thing contains a lot under its hood. From re programmable buttons and RGB LED to onboard micro memory, here's what this board is made of:
Programmable RGB LED.
Buzzer for classic retro gaming sound.
2.42″ OLED screen.
6 programmable buttons.
16MB of memory to store all the games.
Arduino Pro mini as the heart of the system
And to power it all, a 500mAh battery to give you 12+ hours of continues gaming.
Sandwiched between slim acrylic case this little console is easy to carry in pocket.
Tools Required:
To assemble this kit you will require some tools and here I have listed everything recommended to assemble your 8BitCADE XL.
What you get in the Kit?
The kit consists of all the necessary parts required to assemble the 8BitCADE XL.
Along with the kit you will also get a step by step guide on how to assemble it so you don't get confused. The Guide also contain detailed information about each component so you learn as you build it.
Where to get 8BitCAD XL?
Currently it is a kickstarter campaign. The project is getting quite a good support, it has already raised over $4000!
You can back up this product on Kickstarter here.
Final Note.
So this was a product on kickstarter that caught my attention. Note that this isn't a sponsored article and I do not get any money from the creators. These are my thoughts about 8BitCADE.
Also check out CrowPi 2 – A Raspberry Pi Laptop and CircuitMess STEAM Box.
If you like this article and found it informative, subscribe to our newsletter to stay updated.